A Brief Introduction to Guangzhou Branch, the Chinese Academy of Sciences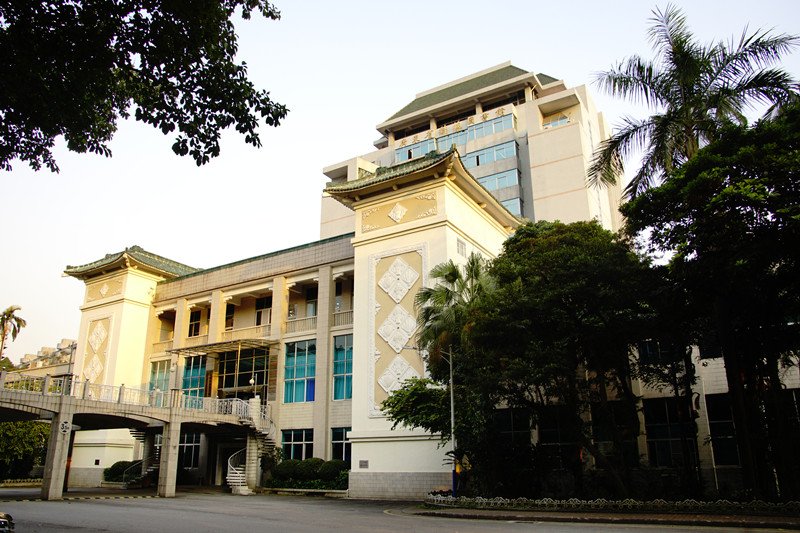 Guangzhou Branch, the Chinese Academy of Sciences (CAS) was established in December, 1958, after a preparation period began in 1956. However, it was merged, together with Wuhan Branch, into Central- South China Branch of CAS in 1961. Then, Guangzhou Branch was reestablished in May 1978, after the revocation of Central-South China Branch in 1969.
  Guangzhou Branch is an agency of the headquarter of CAS. It is in charge of linking institutions of CAS in Guangdong Province, i.e., South China Sea Institute of Oceanography, South China Botanical Garden, Guangzhou Institute of Energy Conversion, Guangzhou Institute of Geochemistry, Guangzhou Institute of Biomedicine and Health, Guangzhou Chemistry Co. Limited, as well as Guangzhou Electronic Technology Co. Limited, Institute of Subtropical Agriculture in Hunan Province, and Institute of Deep Sea Science and Engineering in Hainan Province.    
Besides, 4 unincorporated units are also supported by the Branch, namely, CAS Guangzhou Innovation and Culture Centre for Industry Technology (Guangzhou CAS Institute of Industrial Technology), CAS Foshan Innovation and Culture Centre for Industry Technology (Foshan CAS Institute of Industrial Technology), CAS Innovation and Culture Centre for Cloud Computing Industry Technology, and CAS Guangzhou Technology Transfer Centre. And, 5 National major S&T infrastructure projects, e.g., China Spallation Neutron Source Project and Jiangmen Neutrinos Experiment Project, are completed or under construction and preparation.
 There are 44 key laboratories or engineering laboratories at various levels in the Branch, including 4 national key laboratories (1 of them is of a cooperation project), 2 national engineering laboratories (1 of them is of a cooperation project), 4 nation-province joint engineering laboratories (1 of them is of a cooperation project), 14 CAS key laboratories, 2 provincial key laboratories, and 2 provincial engineering laboratories. Besides, the Branch hosts 2 CAS regional centers for large scale instruments, 6 national key field research stations, and 4 oceanographic investigation vessels. Moreover, 13 popular science education bases of various characteristics at province-ministry or above levels are managed by the Branch.
By the end of 2019, Guangzhou Branch had a total staff of 4910. Among them, there are 2 CAS Academicians, 3 CAE Academicians, and 2 Academicians of International Eurasian Academy of Sciences. 3526 of the staff engaged in scientific and technological activities, including 570 people with professor-level titles, 799 people with associate professor–level titles, 2270 people with doctor's degrees and 1225 people with master's degrees.
  39 PhD training points, 52 master training points, 21 professional master training points, 8 post-doctoral study centers and 2 post-doctoral research workstations are distributed in the Branch. 2655 post-graduates, including 111 foreign students, are studying in 9 post-graduate training units in CAS Guangzhou Education Centre. In addition, 44 academician research workstations are established cooperatively, and 817 S&T special commissioners are sent to local enterprises in Guangdong Province, providing intelligence support for enterprise capacity of self-independent Innovation.
  During the period 2006-2018, scientists in Guangzhou Branch won 1 first-class as well as 7 second-class National Natural Science Prizes, 5 second-class National S&T Advance Prizes, 3 second-class National Technology Invention Prizes, 45 first-class Provincial S&T Prizes and 9 National Excellent Patent Prizes.
  A number of long-term and stable S&T cooperation agreements have been signed between the Branch and 30 local governments and S&T departments in Guangdong and Hainan Provinces, as well as in Guangxi Autonomous Region. Consequently, a number of innovation and culture centres for industry technology have been setup in cities of Foshan, Guangzhou, Dongguan and Shenzhen, and other 8 technology transfer centres are distributed in eastern, western and northern areas in Guangdong Province. During the period 2009-2015, An Overall Strategy Cooperation Program between CAS and Guangdong Province was implemented. Consequently, a number pragmatic projects have been practiced in cooperation between 80 or more institutions from the CAS and over 2000 enterprises in Guangdong, resulting in accumulatively a newly increased production value of more than ¥260 billion, and newly increased profit and tax of over¥32 billion from those planned and practiced commercialization projects.
  In order to study and implement the spirit of CPC 19th National Congress and that of General Secretary XI Jinping's serial speeches on the development of Guangdong-Hong Kong- Macau Great Bay Area, a Cooperation Agreement on A Joint Promotion of the Development of a S&T Innovation Centre for the Development of Guangdong-Hong Kong- Macau Great Bay Area was signed between the Chinese Academy of Sciences and the People's Government of Guangdong Province on November 18, 2018. Moreover, an Agreement on Cooperative Development of Guangzhou Nansha Science Town and CAS Pearl Science Park was signed between CAS and Guangzhou City in Beijing on May 6, 2019.
  Under the leadership of CPC CAS Group, CPC Guangdong Province Committee, and Guangdong People's Government, Guangzhou Branch, CAS and related departments from Guangdong Province and various cities, are jointly carrying out CAS major research projects, applying S&T results in the great bay area, and therefore playing a leading and supporting role in the development of an international S&T innovation centre situated in Guangdong-Hong Kong- Macau Great Bay Area.